Course Information
Language: English
Type: Seminar
Module: IN2137
SWS: 2
Prerequisites: no
TUM Online:
For registration you have to be identified in TUMonline as a student.

Note: The seminar is open to students who are writing a corresponding thesis at the chair of Decentralized Systems Engineering (I01).

Recommended Reading:

See our research publications and active on-going research projects.
Content
PhD candidates, PostDocs, and Invited guests will present and discuss state-of-the-art techniques and new research results in modern computing systems, which underpin the underlying computing infrastructure for almost all modern data-driven intelligent applications.
The research topics cover the recent advances in the broad field of computer systems, which mainly covers areas such as distributed systems, operating systems, or storage systems, but also interfaces to related areas like security, programming languages, networking, computer architecture, software reliability, and database systems.
Objectives
The participants are expected to actively participate in the discussion to give critical and positive feedback. Further, the emphasis on foster collaborations and advance the state-of-the-art.
Teaching and Learning Methods
We will mainly rely on presentation and active discussion to disseminate the ideas.
Instructors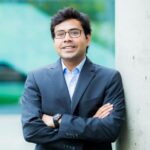 Lecturer