Course Information
Language: English
Type: Practical training
Module: IN0012, IN2106, IN4312
SWS: 6
ECTS Credits: 10
Prerequisites: As such we don't have any compulsory pre-requisites, but we prefer students to be proficient in the basic concepts of operating systems, distributed systems, and systems programming (C/C++/Rust), or equivalent background.
Preferred pre-requisite courses at TUM:

IN0009 : Basic Principles: Operating Systems and System Software
IN0010 : Introduction to Computer Networking and Distributed Systems
IN2259: Distributed Systems
Praktikum: Systems Programming in C++

Registration: For registration you have to be identified in TUMonline as a student.

Note: Compulsory enrollment after two weeks of the matching outcome; students who fail to de-register in this period will be registered for the exam.
Content
The swiss-knife course covers some of the most important tools/workflows for building, deploying, and evaluating large-scale modern computer systems, such as running in the cloud. The primary goal is to equip you with a set of generic skills for building and evaluating high-performance and scalable systems.
In particular, we will cover a range of topics through a set of lectures with the necessary background and associated programming assignments over the semester. Note that the programming assignments will have a flavor of promoting "creativity and craftsmanship", where each assignment will have a "basic" task to bootstrap the assignment, coupled with open-ended challenges to push the boundaries!
More specifically, we will cover the following topics:
Containers and microservices: How to build and deploy applications using containers for cloud environments. We will cover topics on containerization with Docker, deployment with Kubernetes, and system monitoring with Prometheus.
Compilers and Dynamic Binary Translation (DBT): We will investigate program instrumentation in the following two flavors:

(a) static analysis with the LLVM compiler,
(b) dynamic analysis with DBTs, e.g., Intel Pin, DynamoRIO, or QEMU.

Filesystems: We will investigate the state-of-the-art filesystems, such as ext4 and btrFS, where we will investigate their design and performance trade-offs via the FIO framework.
Concurrency: How to build systems for modern multicores systems, such as SMP and NUMA architectures. We will investigate the state-of-the-art Phoenix/PARSEC benchmark suites. We will also investigate lock-free data structures for parallel programs/concurrency, user-space scheduling, and aspects of the NUMA-aware memory management.
Key-value (KV) systems: How to build and deploy systems leveraging modern KV stores (NoSQL), such as RocksDB, Memcached, Redis. We will investigate the state-of-the-art YCSB benchmark for data access and transaction processing to evaluate modern KV stores.
I/O stack: We will investigate high-performance I/O subsystems in the following flavors: kernel-based I/O with io_uring. (and if time permits, we will also cover (b) kernel-bypass I/O using direct I/O libraries (SPDK and DPDK).)
Operating systems: Unikernels and LibraryOS: We will investigate building applications using high-performance operating systems, such as Unikernels (MirageOS, Unikraft) and Library OS (LKL).
Objectives
Introduction to a variety of system building tools (the swiss-knife!).
Building, and deploying state-of-the-art systems at scale.
Skills for performance analysis, understanding of the system design, choosing the best tool or workflow at hand to solve a given problem.
Teaching and Learning Methods
This course consists of a set of programming modules related to different aspects of building computer systems. For each of these modules, we will first present the necessary background via a lecture. Thereafter, there will be a dedicated assignment that will help the students dig deeper into these concepts and get familiar with them with actual, useful, hands-on tasks. The students will do these assignments in a team of 2-3 students. In addition, we will have office hours for the students to ask questions and clarify aspects of the programming tasks. The students will be required to perform these tasks within a time frame (1 or 2 weeks depending on the difficulty level and the workload of each assignment) and submit their work in the system. The submitted workpieces will then be evaluated using a peer-review system and instructors, and based on that, a grade will be calculated for each assignment.
Instructors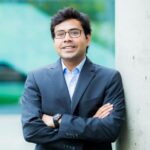 Lecturer
Lecturer