Course Information
Language: English
Type: 3V + 2Ü
Module: IN0006
ECTS Credits: 6
Prerequisites: Lab Course – Foundations of Programming (IN0002)

Only students who passed IN0002 or a comparable course can participate in this course
You must have experience with object-oriented programming in Java

TUM Online: You must register for this course in TUM Online before the course starts
Contact:

Post your questions to the corresponding channels on TUM Zulip.
For any formal organization matter, you can contact us at eist24.dse@xcit.tum.de. Do not contact instructors at their email addresses! 

Time:

See TUMOnline for the lecture and tutorial schedule.
Important Information
You must have your own computer, and you are required to use it and during the tutor groups!
You must have experience with object-oriented programming in Java and with an IDE (e.g., Eclipse, IntelliJ)
Content
Software engineering is the establishment and systematic use of engineering principles, methods, and tools for the division of work, the development, and application of extensive, complex software systems. It deals with the development and production of software, the organization and modeling of data structures and objects, and the operation of software systems.
Almost all modern software systems are designed for and deployed in the cloud. The new curriculum will focus on "software engineering for the cloud." The lecture will cover ten major topics, among others:
Teaching and Learning Methods
By means of slide presentations with animations, the interactive lecture introduces the basic concepts and methods of software engineering and explains them using examples. Small exercises, e.g. quizzes, text exercises, and programming tasks, with individual feedback help students to identify whether they have understood the basic concepts and methods.
Accompanying tutorials deepen the understanding of the concepts explained in the lecture by means of suitable team exercises and show the application of the different methods with the help of manageable problems in the different phases of software engineering. Homework enables students to deepen their knowledge in self-study. The presentation of the own solution in the accompanying tutorials improves communication skills, which are essential in software engineering. Individual feedback on homework allows students to measure learning progress and improve their skills.
Media
Lecture with digital slides, live stream recordings, online exercises (programming, quiz, text) with individual feedback, a communication platform for the exchange between instructors, tutors, and students.
Recommended text books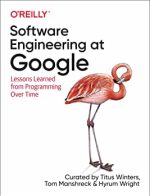 By: Hyrum Wright, Titus Winters, and Tom Manshreck. Available in the library and also online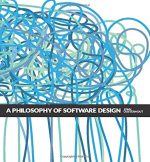 A Philosophy of Software Design
By: John Ousterhout Available in the library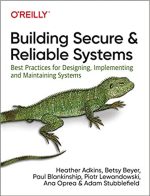 By: Heather Adkins, Betsy Beyer, Paul Blankinship, Ana Oprea, Piotr Lewandowski, Adam Stubblefield Available in the library and also online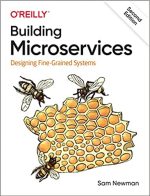 By: Sam Newman Available in the library and also online (Check Univ's digital library)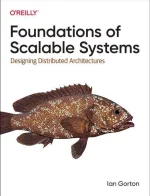 By: Ian Gorton Available in the library and also online (Check Univ's digital library)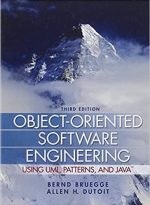 By: Bernd Bruegge, Allen H. Dutoit Available in the library
Teaching Assistants (TAs)